Antique Heritage Farm Equipment Club
Branch 70 - Arlington, Texas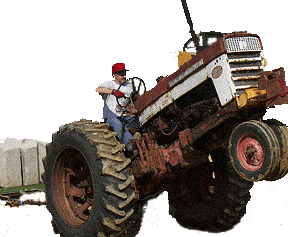 We invite all antique tractor, engine and implement enthusiasts to join us at our meetings held each month at 7:00 PM on the first Tuesday of each month at in the RV Park Recreation Hall at Trader's Village 2602 Mayfield Road in Grand Prairie Texas. 
Antique Heritage Farm Equipment Club members participate in parades and other tractor and engine shows. In all we just have clean fun with our OLD IRON.
Branch Officers for 2017
President:
Brad Newnham 
721 McKay St., Arlington TX 76010, kipbrad1@aol.com, (817) 821-5104
Vice President:
Brian J Goad
4720 Catalina Ct, North Richland Hill, TX 76180, bgoad777@att.net , (817) 456-7111, fax: (817) 281-2685
Secretary:
Karen Brinkley
4720 Catalina Ct., N. Richland Hills TX 76180, LadyO2Pilot@att.net, (817) 281-2685
Treasurer:
John VanDyke 
3409 Princewood Ct., Arlington TX 76016, jvdeere@aol.com, (817) 457-6850
Safety Director:
Brian Mosley 
3817 Boxwood Ct., Arlington TX 76017, mos_outdoors@yahoo.com, (817) 572-1927
Editor:
Lee Erb 
832 South Collins, Arlington TX 76010, lerb@peoplepc.com
Membership Director:
Vacant
Contact Branch officers listed above for more information on Branch 70 or attending or participating in branch events.