Mile High Tractor & Engine Club Inc.
Branch 117 - Dewey, Arizona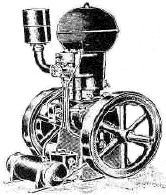 Club Meetings open to all interested men, women and children. Third Saturday of every month at 7:00 AM for a breakfast meeting at the Hungry Bear Restaurant at Young's Farm in Dewey, Arizona; intersection of highways 69 and 169
Branch Officers for 2017:
President:
Keith J Bricker 
14670 E Cielo Vista Ln, Dewey AZ 86327
bricker.keith41@yahoo.com 
928-713-1963
Vice President:
Kitt Keagy 
114225 E Lotsa View Ln, Dewey AZ 86327 
2keagydk@commspeed.net 
928-899-3074
Secretary:
Bill Johnson
P.O. Box 607, Humboldt AZ 86329
928-632-8788
Treasurer:
George Hilary 
7520 East Joshua Ranch Road, Prescott Valley AZ 86315 
suegeo28@aol.com 
480-272-1516 
Safety Director:
Bob Sachs
P.O. Box 11435, Prescott AZ 86304
928-778-1956
Editor:
Vacant
Membership Director:
Bill Johnson
P.O. Box 607, Humboldt, AZ 86329
928-632-8788
Contact Branch officers listed above for more information on Branch 117 or attending or participating in branch events.