Northwest Vintage Iron Club
Branch 36 - Fall City, Washington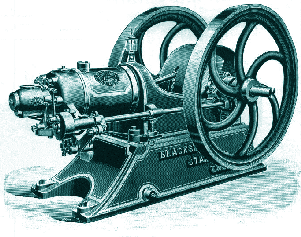 Northwest Vintage Iron Tractor Club is a family friendly club of collectors and enthusiasts of antique tractors, engines, vintage cars and trucks, and garden tractors.  We are located in the Redmond/Carnation/Fall City, area of King County, Washington. We offer many opportunities for members to participate in parades and community events, as well as our annual show, tractor pull for antique tractors and garden tractors, and 30 mile tractor drive through the Snoqualmie Valley. We have 40+ members and meet the first Monday of each month. Dues are currently $20 per year which includes excellent liability insurance coverage while participating in club events.
Our monthly newsletter, Vintage News keeps members informed of our Club events and other local tractor clubs and includes a free For Sale section for members and friends. Learn more about us by following us on Face book.
Contact the Membership Director, Phil Scott, email pascott41@msn.com, or any one of the officers listed above if you are interested in joining us.
Branch Officers for 2017
President:
Jay Secord 
22930 NE Union Hill Rd, Redmond WA 98053, jsecord@comcast.net, 425-830-1820
Vice President:
Chris Anderson 
602 Yaylor Place NW, Renton WA 98055, christian@seanet.com, 206-772-1255
Secretary:
Ryan Lichtenegger
194 5th Ave NE, Issaquah WA 98027, ryan.lich@gmail.com
Treasurer:
Vicki Lee 
10601 Ross Rd Apt. 106, Bothell WA 98211, Vickiloulee@gmail.com, 425-489-9712
Safety Director:
Steve Young 
2030 280th Place NE, Carnation WA 98014, SKyoung4u@comcast.net, 425-333-4434
Editor:
Phil Scott
21313 SE 215th Street, Maple Valley, WA  98038, pascott41@msn.com, (425) 413-6009
Membership Director:
Phil Scott
21313 SE 215th Street, Maple Valley, WA  98038, pascott41@msn.com, (425) 413-6009
Contact Branch officers listed above for more information on Branch 36 or attending or participating in branch events.